Kawasaki India has teased a photo of an inline-four-cylinder engine on its social media, and from the hashtags we could gather it's a Ninja of some type. However, the question that begs to be asked is, which Ninja? The most likely candidate is the Ninja ZX-6R, as the Ninja 650 on sale in India is powered by a parallel-twin motor.
However, as Kawasaki is known to go its own way, it could conceivably be the 250cc inline-four powered ZX-25R or the 400cc inline-four equipped ZX-4R. The former pumps out 43.5PS at an astonishing 15,500rpm, whereas the latter pumps out a ram-air assisted 77PS at 14,500rpm. Short of racing engines, these kinds of rpm numbers are unheard of these days. Also, the technology makes these tiny four-cylinders as expensive as most 600-800cc motorcycles of today.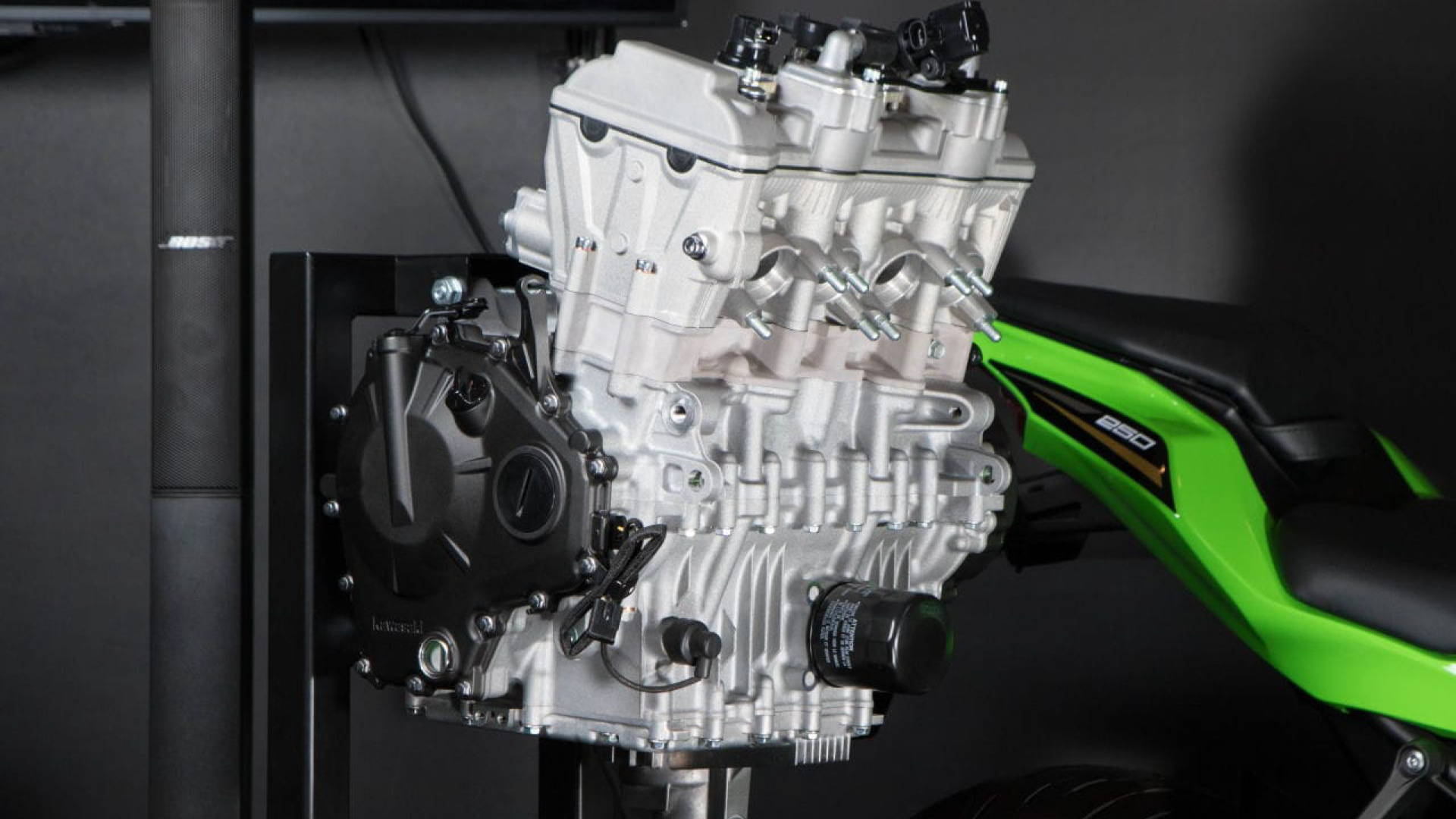 The cost and complexity involved with inline-four cylinder engines have made manufacturers shy away from making small-capacity four-cylinders, as most engines up to 800cc are parallel-twins these days, leaving a few stragglers aside.
The small-capacity inline-four peaked in popularity at the apex of the Japanese bubble-economy era in the early 90s, which was also responsible for some of the best sports cars from the land of the rising sun. As Japan had tax breaks for motorcycles under the 250cc and 400cc capacity, the Japanese Big Four built some of the craziest small-capacity inline-four engines during this era, and a few survive to this day, such as the Honda CB400SF, but only in the Japanese domestic market.
As the world moves away from internal combustion engines, Kawasaki remains the sole purveyor of small-capacity four-cylinder engines, and we hope they never stop.