Autorickshaws are ubiquitous forms of urban transportation in our country. In some places, they run as shuttle services between two locations, in other places they run as a taxi for hire. The sheer volume of three-wheelers plying on our roads also makes it a large contributor to urban pollution. Out of the top 10 most polluted cities in the world, seven are located in India. So a greener alternative for autorickshaws can massively reduce pollution in Indian cities, and though most cities now have outlawed petrol or diesel-powered three-wheelers, CNG and LPG emissions still add up. That's where the Mahindra Treo electric three-wheeler comes in. Can it be a proper alternative to existing three-wheelers?
The Treo looks like just another Kali-Peeli autorickshaw we have come to know and love/hate, though there are subtle differences. It immediately feels like a larger vehicle, which it is, as compared to the ICE-powered Bajaj Compact RE and the TVS King Deluxe, though the only other electric passenger three-wheeler, the Piaggio Ape E City is marginally larger. This also makes the interior a lot more spacious, as when we sat in it three abreast, there were no space issues, and our knees didn't touch the front metal divider either. The quality of materials feels better than the competition, particularly the soft top, and the seats are well-cushioned as well.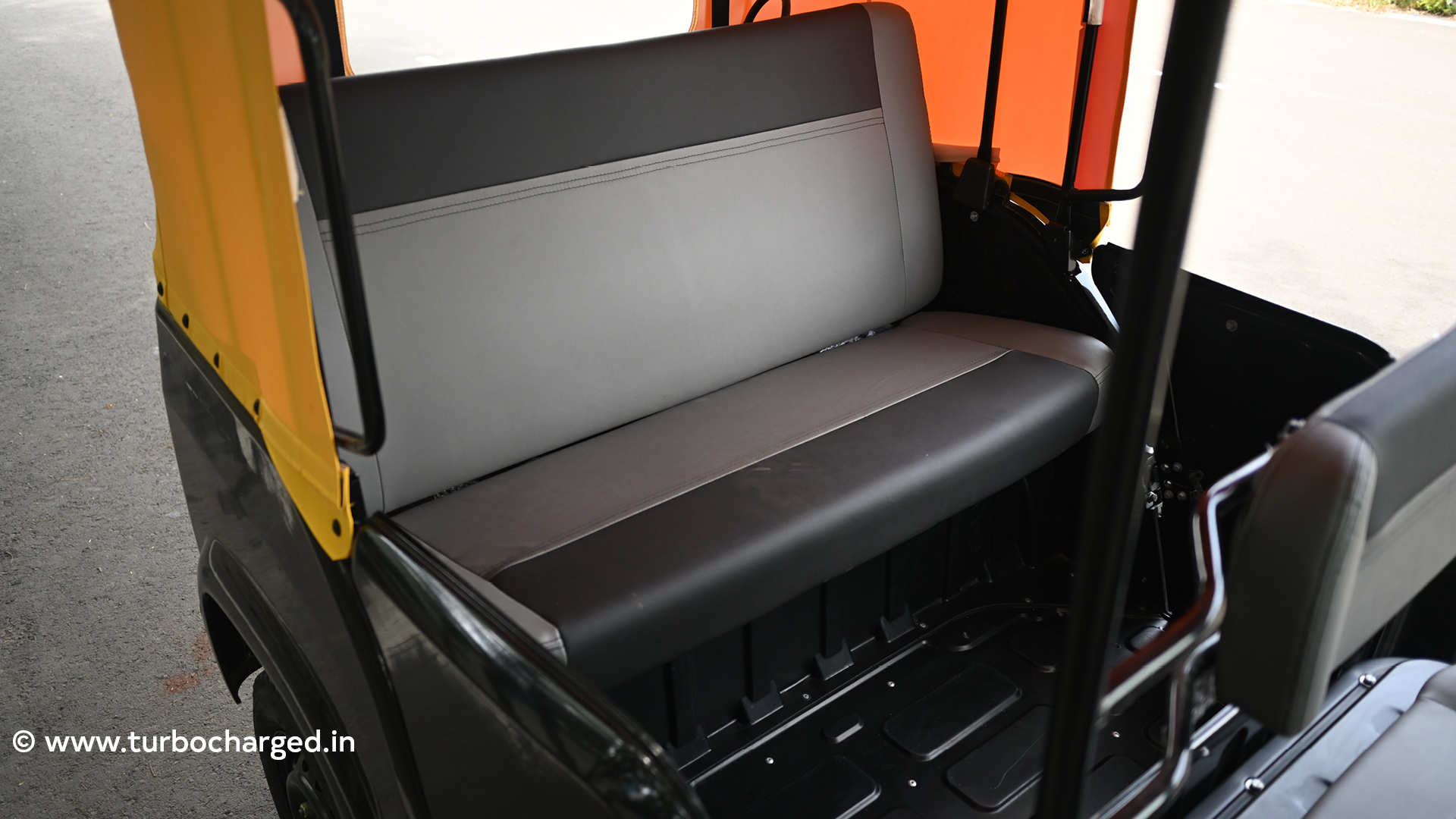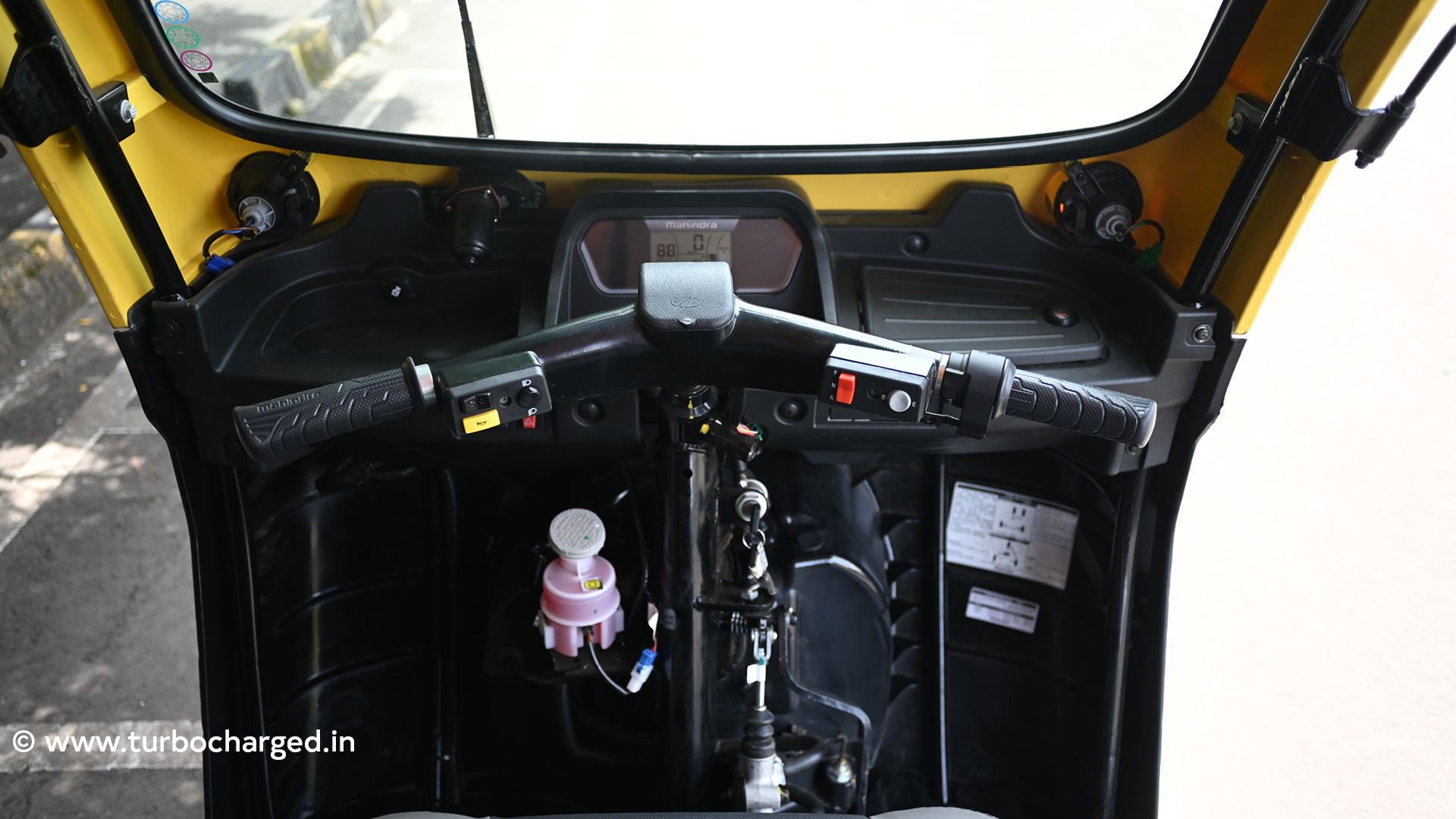 Moving to the front, the setup is similar to conventional scooters but it gets no gear shifter. The drive mode selector is a handily placed switch on the front side of the handlebar, and it cycles between forward, neutral and reverse. There's a 12V charging socket as well, though there should have been a USB port, at least a Type-A if not a Type-C one.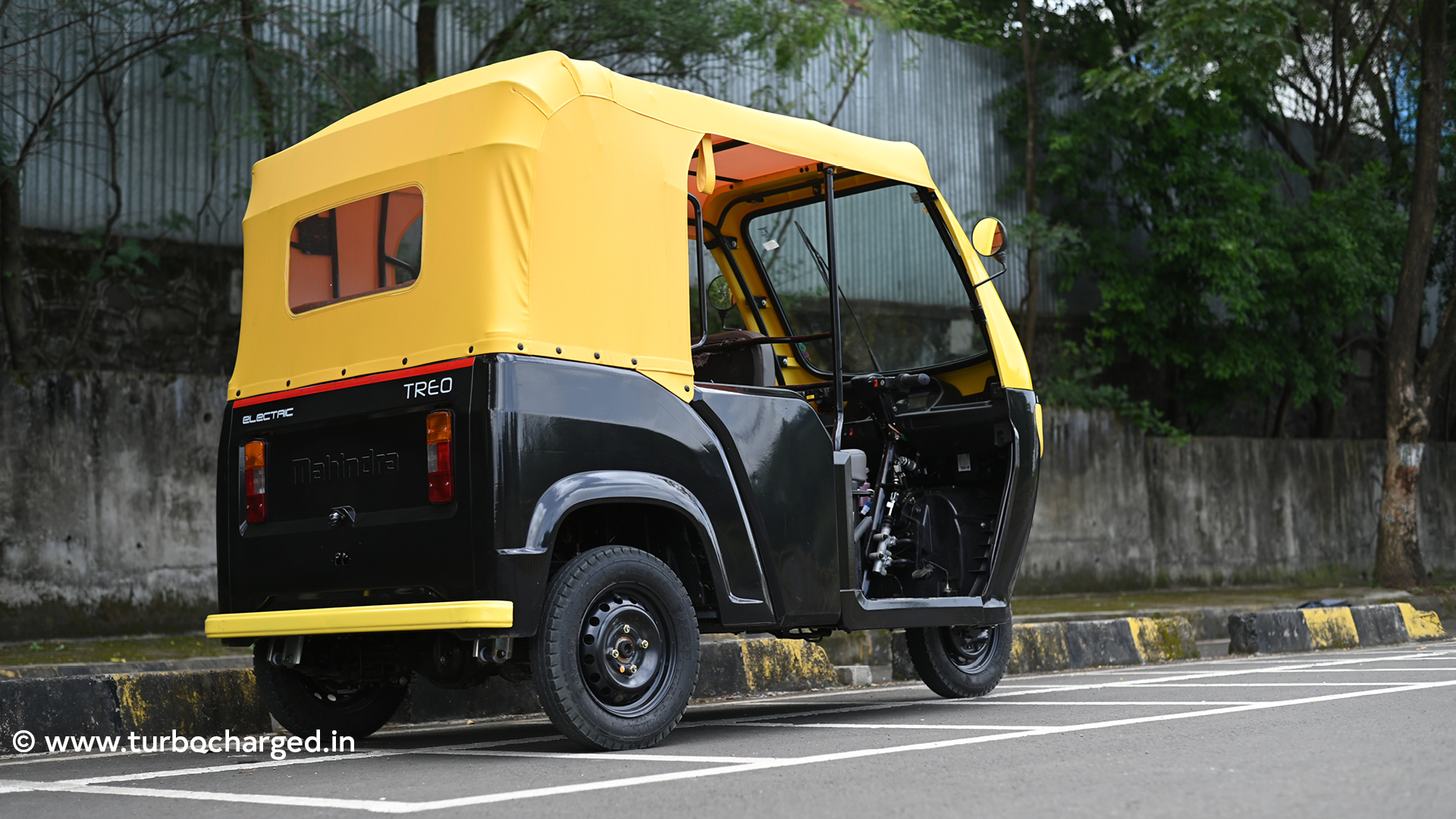 The Treo is powered by an 8kW (10.9PS) motor which also churns out 42Nm – the more important number in this use case. With yours truly in the front seat and three of my colleagues at the rear, there was not much difference in the acceleration from when it was empty, as it hit 35kmph immediately. Top speed is 55kmph, though it is not advisable to ride at that speed. The Treo is not much heavier than its ICE competition which helps the acceleration, though its handling is slightly less sure-footed as it has a less sophisticated rear suspension. The ride comfort is on par with the competition though.
The certified range on a full charge is 141km, which Mahindra says translates to a real-world figure of 130km. On average, autorickshaws drive for about 70-80km per day, at most 100km, so the range is entirely usable. What's more, the Treo can be charged fully in under four hours. The charging setup, however, is a bit tricky to install and requires Mahindra service personnel to come to the owner's place to verify the stability of the connection, as otherwise it can damage the battery.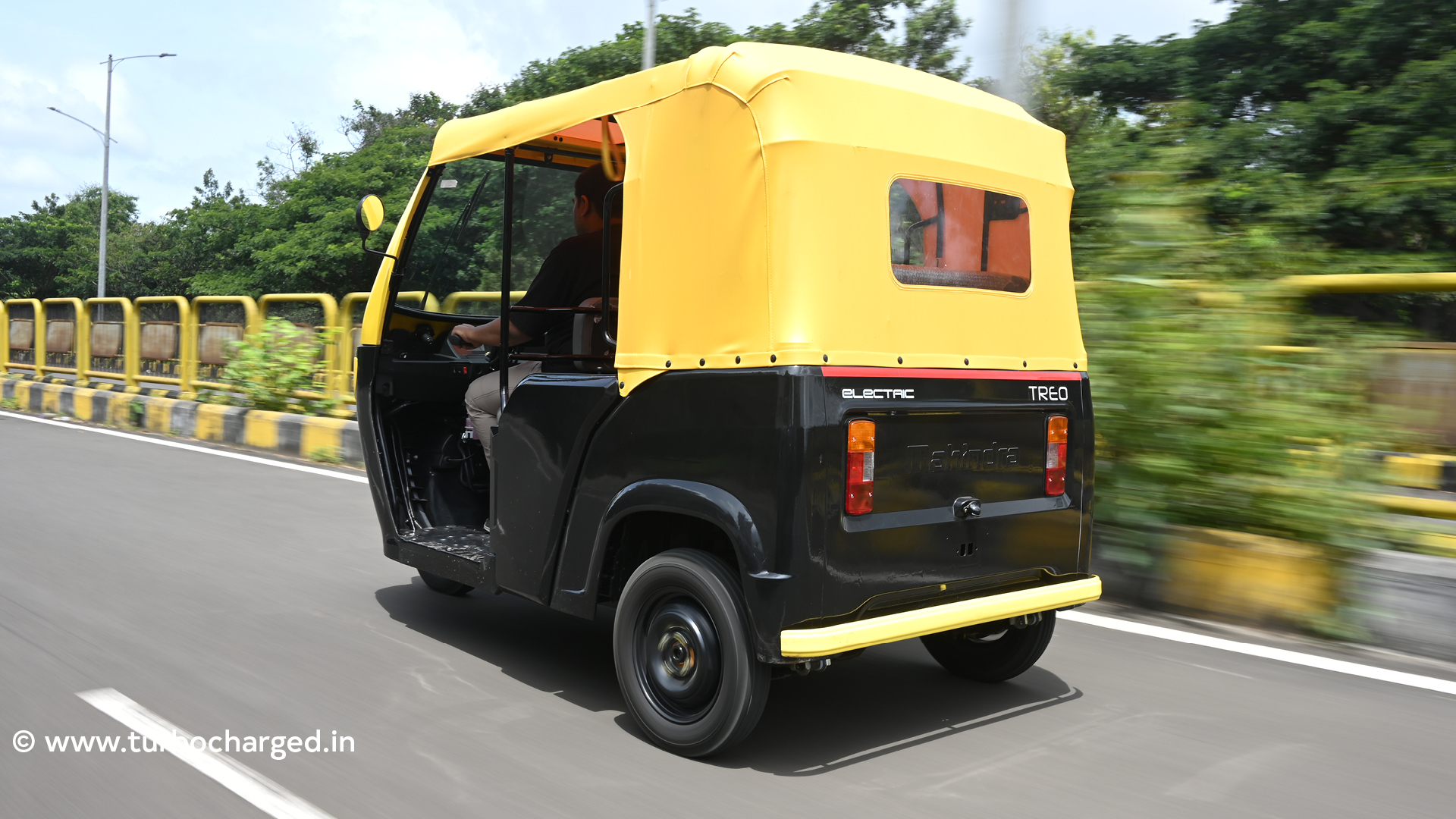 Priced at Rs 2.77 lakh, ex-showroom (Pune), the Treo costs quite a bit more than its ICE-powered competitors, however, according to Mahindra, it can save around Rs 70,000 per year in running costs. In that case, the difference in price is offset in just two years. Mahindra claims a five-year battery life with a three-year warranty on it.
Overall, the Mahindra Treo does what it sets out to do – offer a cleaner and greener alternative to three-wheeler customers, while saving them money in the process.