If you want a return from the summer break in style, look no further than the 2023 Formula One Dutch Grand Prix. The wet weather caused havoc from start to finish and we had a 7-lap sprint to the end, ending with Oracle Red Bull Racing's Max Verstappen taking top honours and equalling an all-time record. Fernando Alonso managed a fine return to the podium for Aston Martin in second, and Pierre Gasly scored an impressive third place finish, his first for Alpine and fourth overall after a post-race time penalty for Sergio Perez.
How the race transpired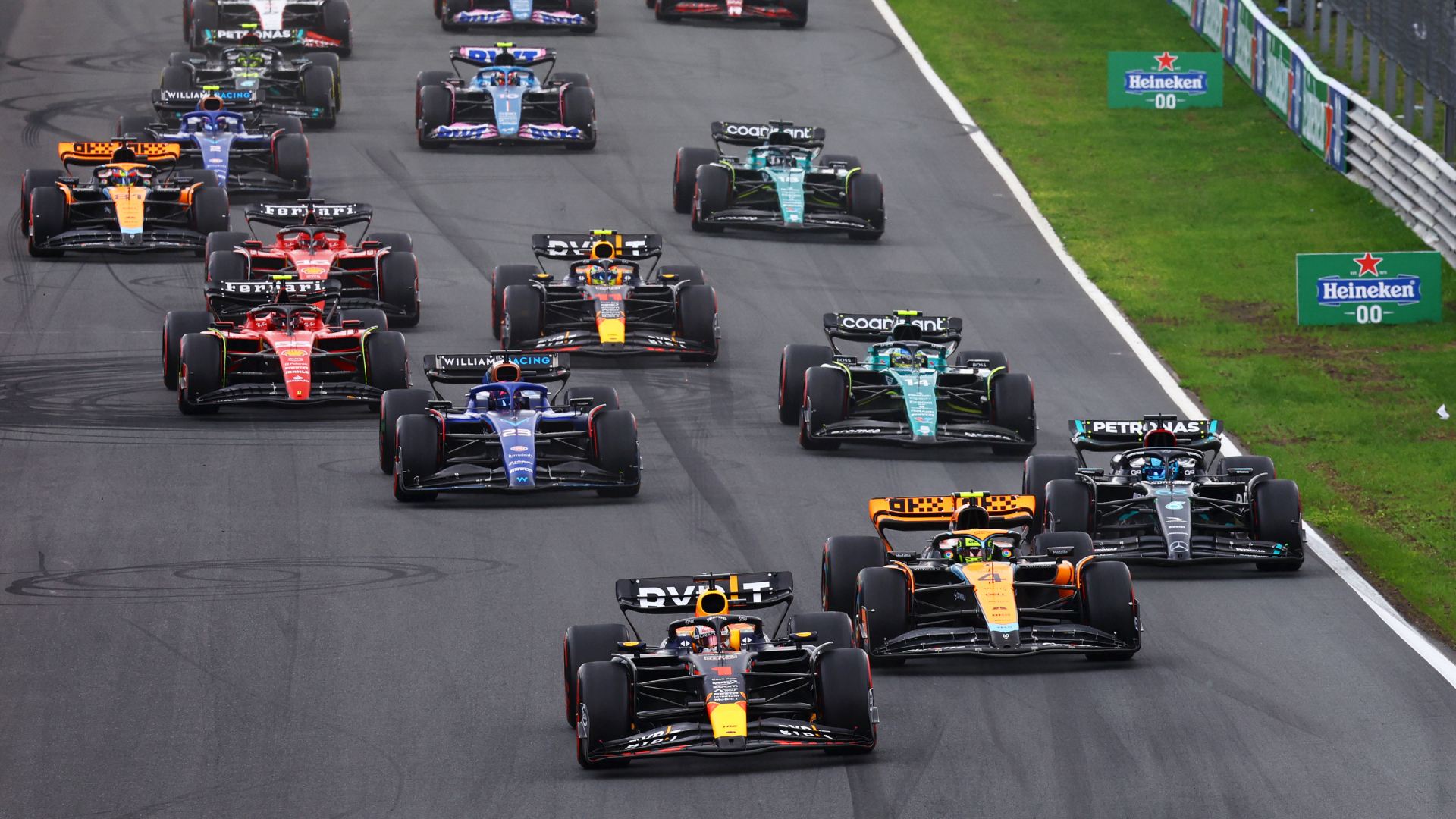 Right from the opening lap, chaos ensued as spits of rain meant it was either a gamble to stay out or pit for intermediates and give up track position. Fortunately for those who chose the latter, it was the right call as the rain quickly intensified. Sergio Perez was the biggest gainer in all this as he jumped from sixth to first being the early stopper and held a healthy 13-second lead. However, Verstappen quickly eroded that gap within a couple of laps and looked set to retake the lead.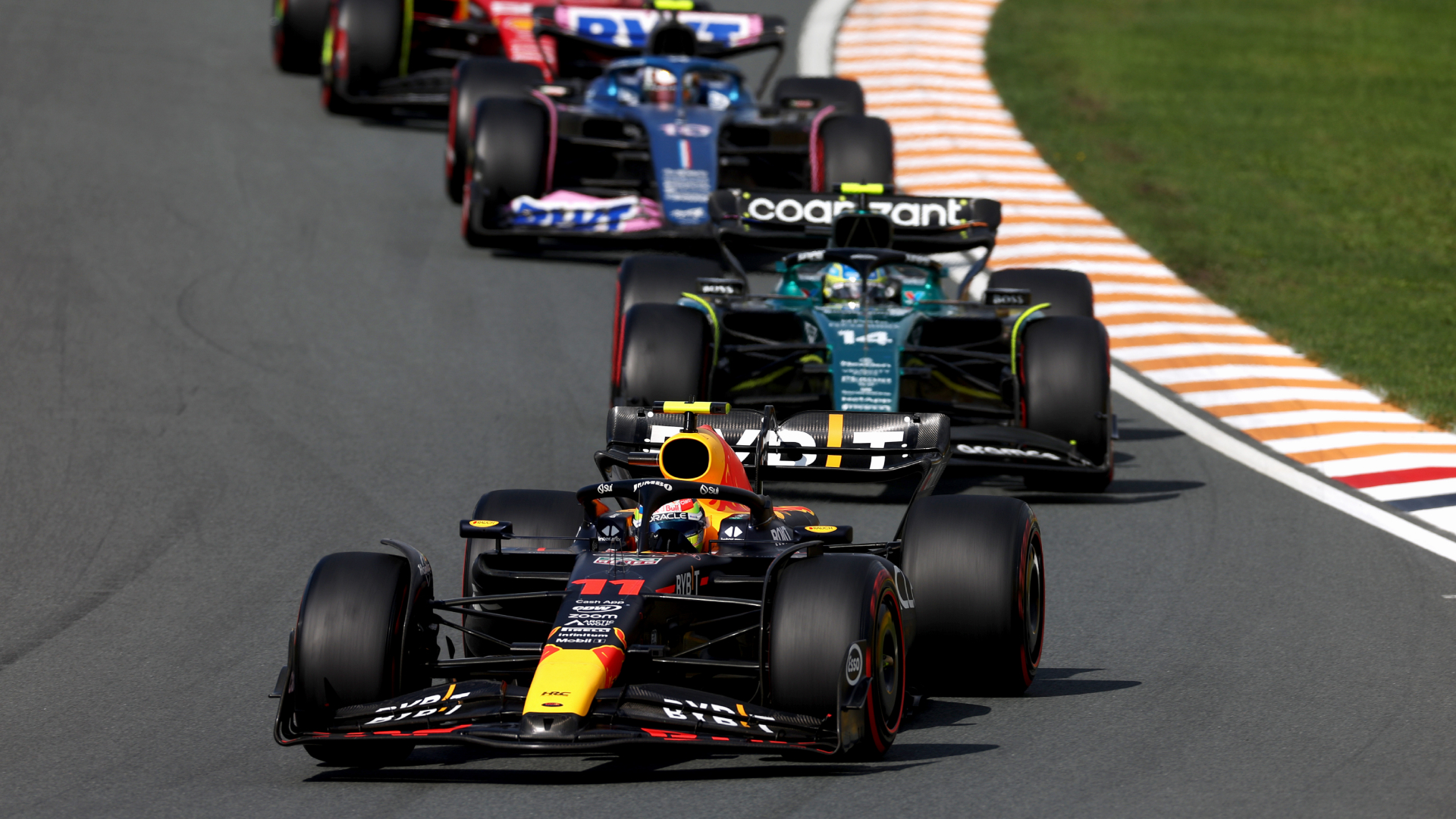 Fortunately, Verstappen didn't need to make the pass on track as when the other drivers pitted back on to dry tyres, the championship leader comfortably took back the lead. Meanwhile, Alonso, after a fine start from fifth, was in third place and had begun pressuring Perez for second place. However, that challenge didn't really materialise and the race was looking to settle down.
But the weather gods were saving their best trick for last, and torrential rain poured down with less than 10 laps to go, getting to the point where many drivers went off track including Perez, which handed Alonso second place. Eventually the weather conditions were too extreme to continue and the red flag had to be called out. After a 45-minute delay, racing got underway again, with Verstappen and Alonso managing to finish in the same order. Perez however, copped a five-second time penalty for speeding in the pitlane, which meant Pierre Gasly inherited the final spot on the podium.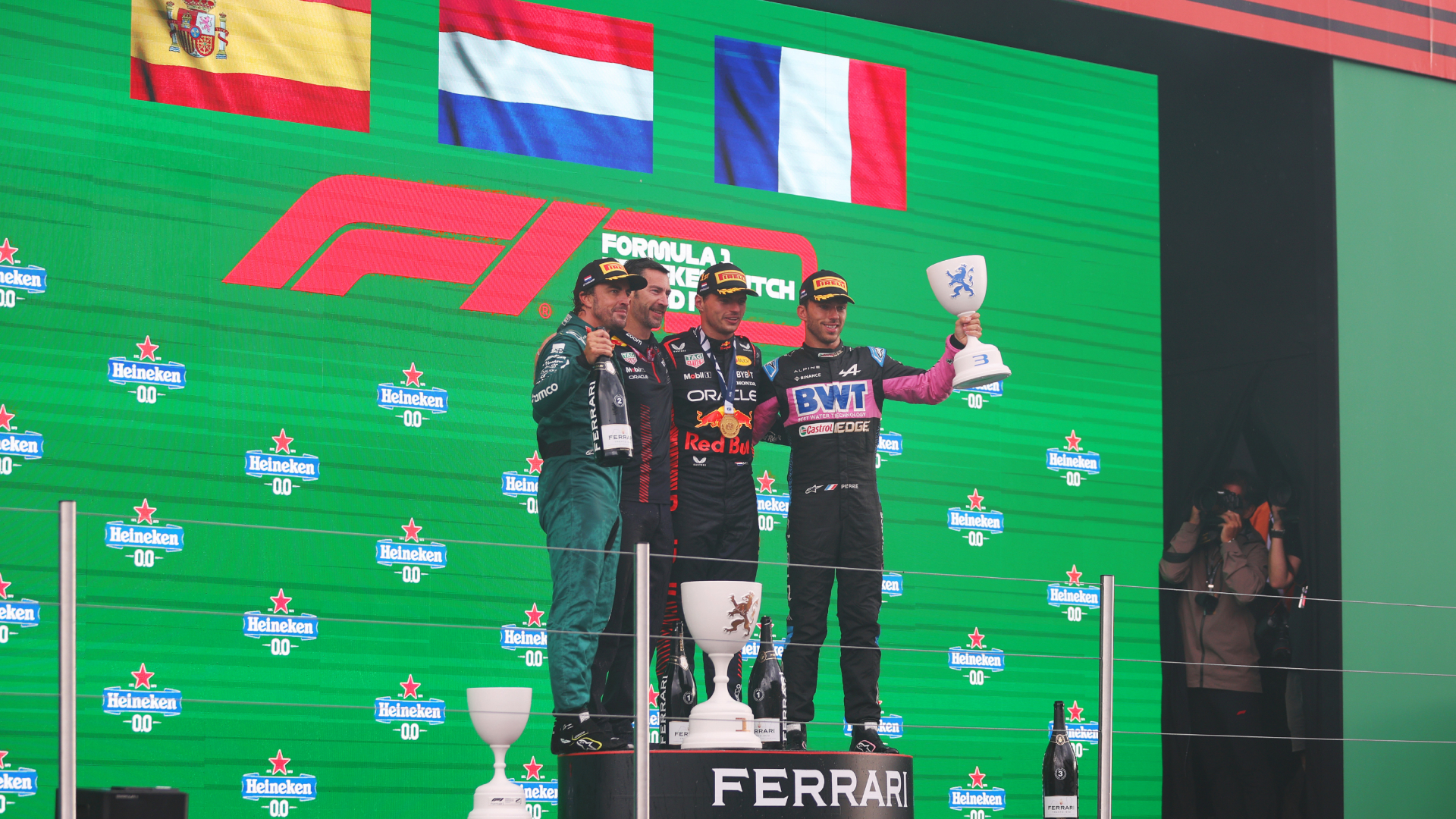 This win means Verstappen is now tied with ex-Red Bull driver and four-time world champion, Sebastian Vettel on the record of nine consecutive wins and is well on course to break it. In the drivers' standings however, the battle for third place has taken another twist as Alonso's second place has pulled him 12 points clear of the Mercedes of Lewis Hamilton.
Next week, Formula One heads to the temple of speed, Monza and Ferrari's home turf for the Italian Grand Prix. It is scheduled to run between September 1-3, 2023.