Those of you who have driven previous generations of the Hyundai Verna wouldn't really term it as a sporty car. The mid-size sedan's primary focus seemed to be comfort and a feature-packed cabin. Times have been changing though and so has the Verna and how! I would have loved to be a fly on the wall when the brief for the new Verna was being discussed. From the styling to its target audience.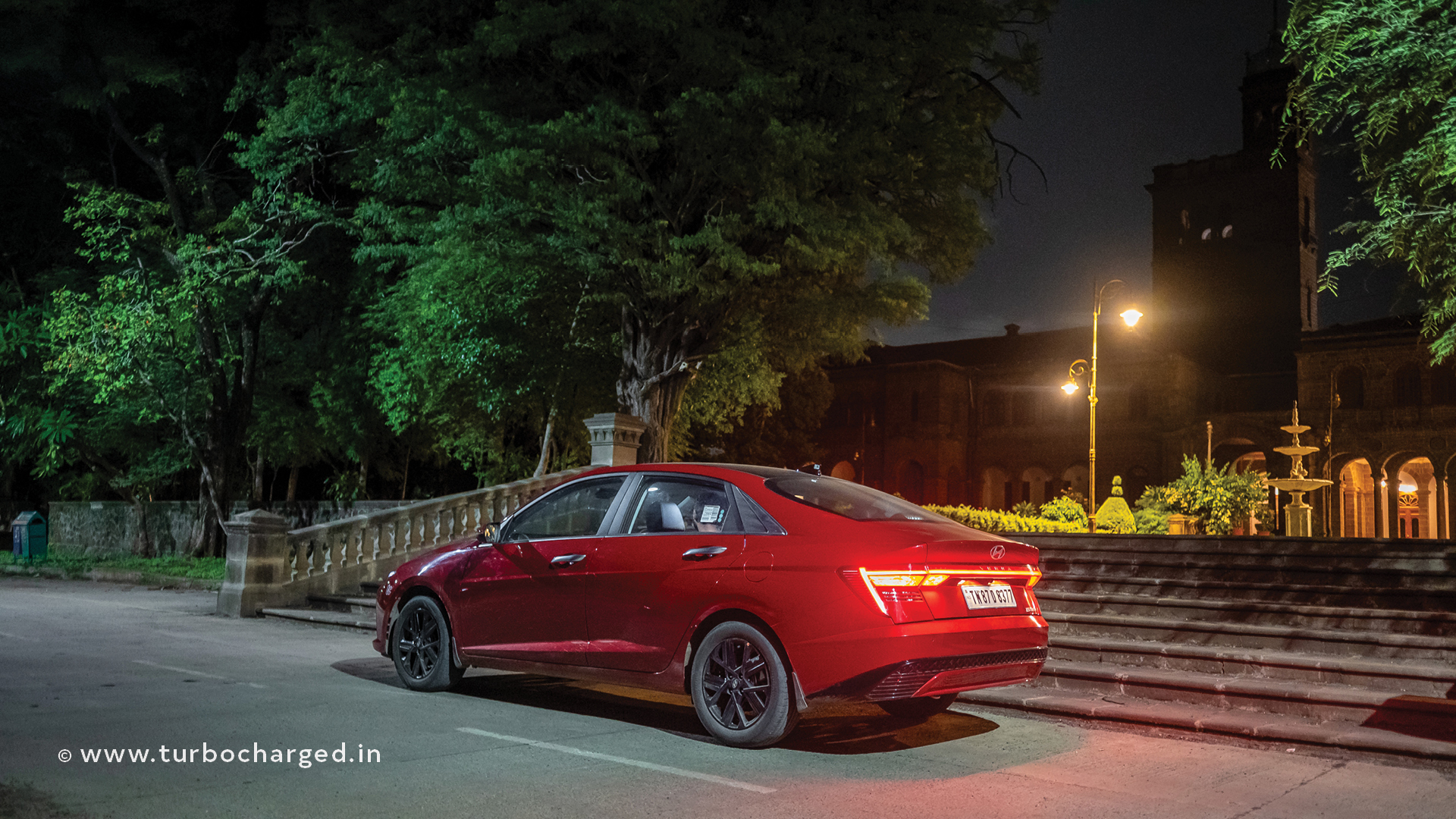 I love the fact that the new Verna looks nothing like its predecessors. The styling takes a different direction and I for one like how the new Verna looks as a whole, especially is this deep shade of red. I not a fan of what lies ahead of the Knight Rider style LED light strip on the bonnet. The front looks like a mishmash of different elements though the hidden lights are a nice touch. Come to think of it, the Verna's styling reminds me of the crime-fighting K.I.T.T. car from the 80's TV series Knight Rider. If you are a fan of the show, you'll like the way the car lights up inside the cabin as well.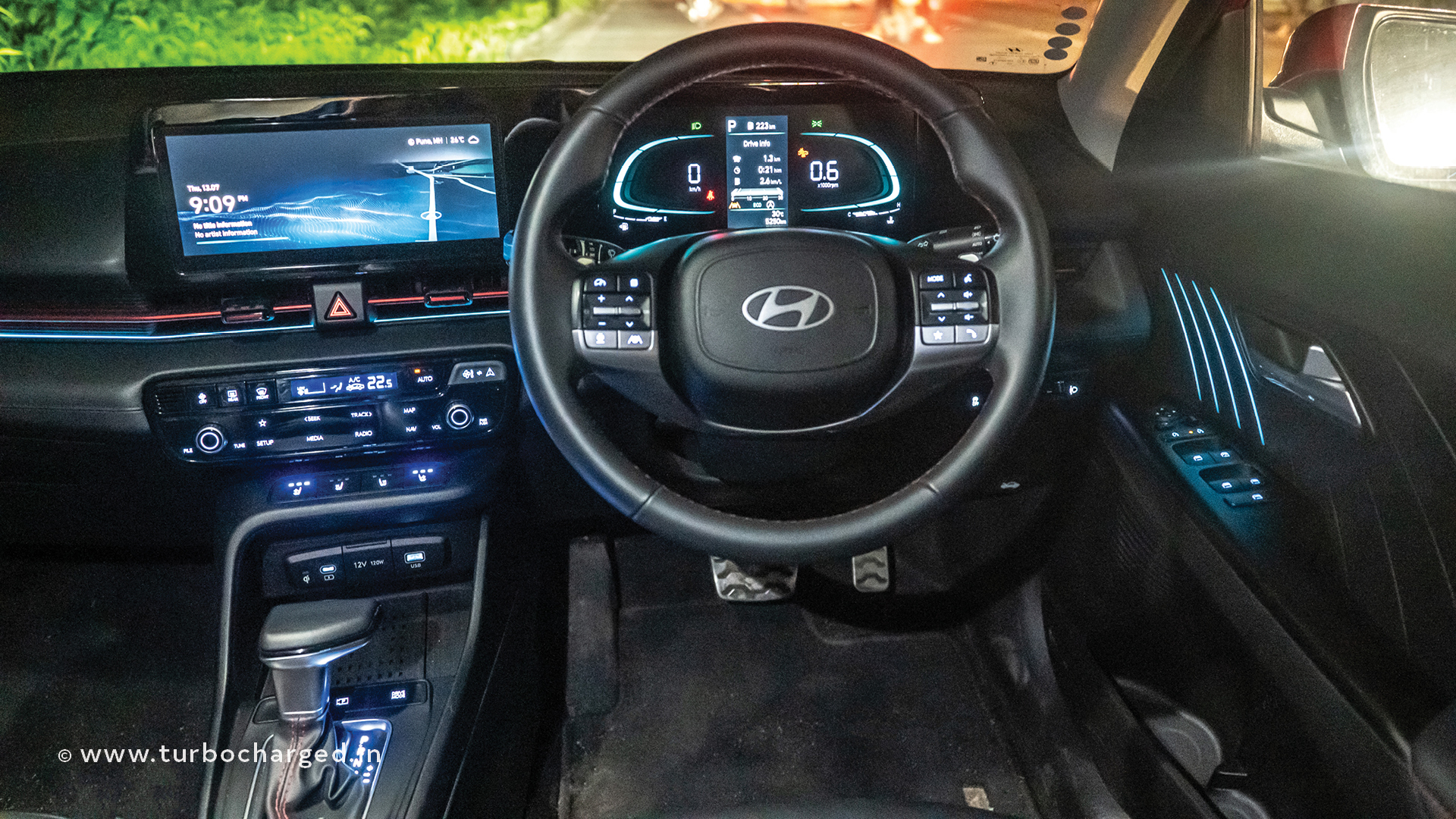 I love the many small quirks in the new Verna. Like the two spoke steering wheel with the rotational ambigram of the Hyundai logo at the centre. Or the climate control panel that turns into the music system panel at the touch of a button. The Verna is filled with Easter eggs like these which I am discovering every day.
It offers a big car feel, not just in terms of space but also the way it rides and handles. The Verna sits on a new platform which offers the polished dynamics of a fun to drive car and has the chassis to handle the powerful motor. And a powerful motor it has! The motor delivers a class-leading 160PS and 253Nm and has the Verna go like stink. However, it's not just the straight-line performance that impresses, it's how responsive the motor is and how well the DCT gearbox complements the engine's characteristics. It's quick, intuitive and smooth-shifting. This is one sophisticated powertrain.
It all comes together to make the new Verna quite a sporty sedan. Is it the best sports sedan in its segment? I think it comes quite close. More importantly the boffins at Hyundai have set out doing the right thing which makes the future of the Verna look promising.
More importantly, I feel the Verna has its heart in the right place. The focus has shifted towards the enthusiast, a welcome change. It's a fantastic tourer according to Ed who drove it from Delhi to Jaipur (check the story on page 48). Maybe I should try it out with the Verna next.