One of the perks of being an automotive journalist is access to manufacturing plants, where the machines we love are assembled bit by bit. From all the components and spare parts emerges a fully functional vehicle, ready to take you wherever you may want to go. Recently, Tork Motors invited us for a backstage view of its manufacturing facility, where we got to see how the Kratos R electric motorcycle is assembled.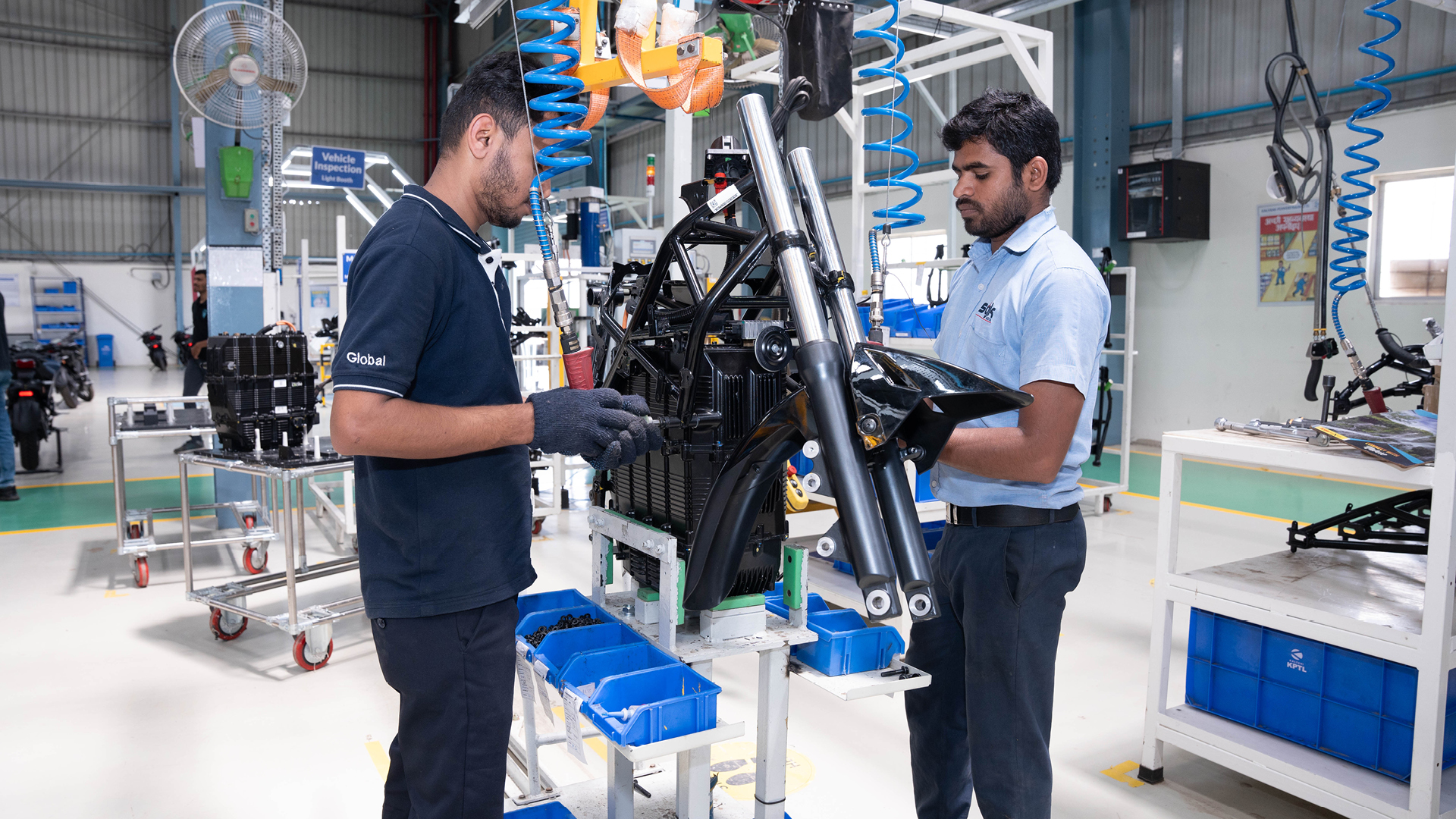 The factory covers an area of 60,000 square feet (a little more than 5500 square metres) and has an installed capacity of 60,000 units per annum. Each motorcycle takes around 25 minutes to complete and can be brought down to four minutes if required. Production capacity can be increased to 1,00,000 annually when demands increase.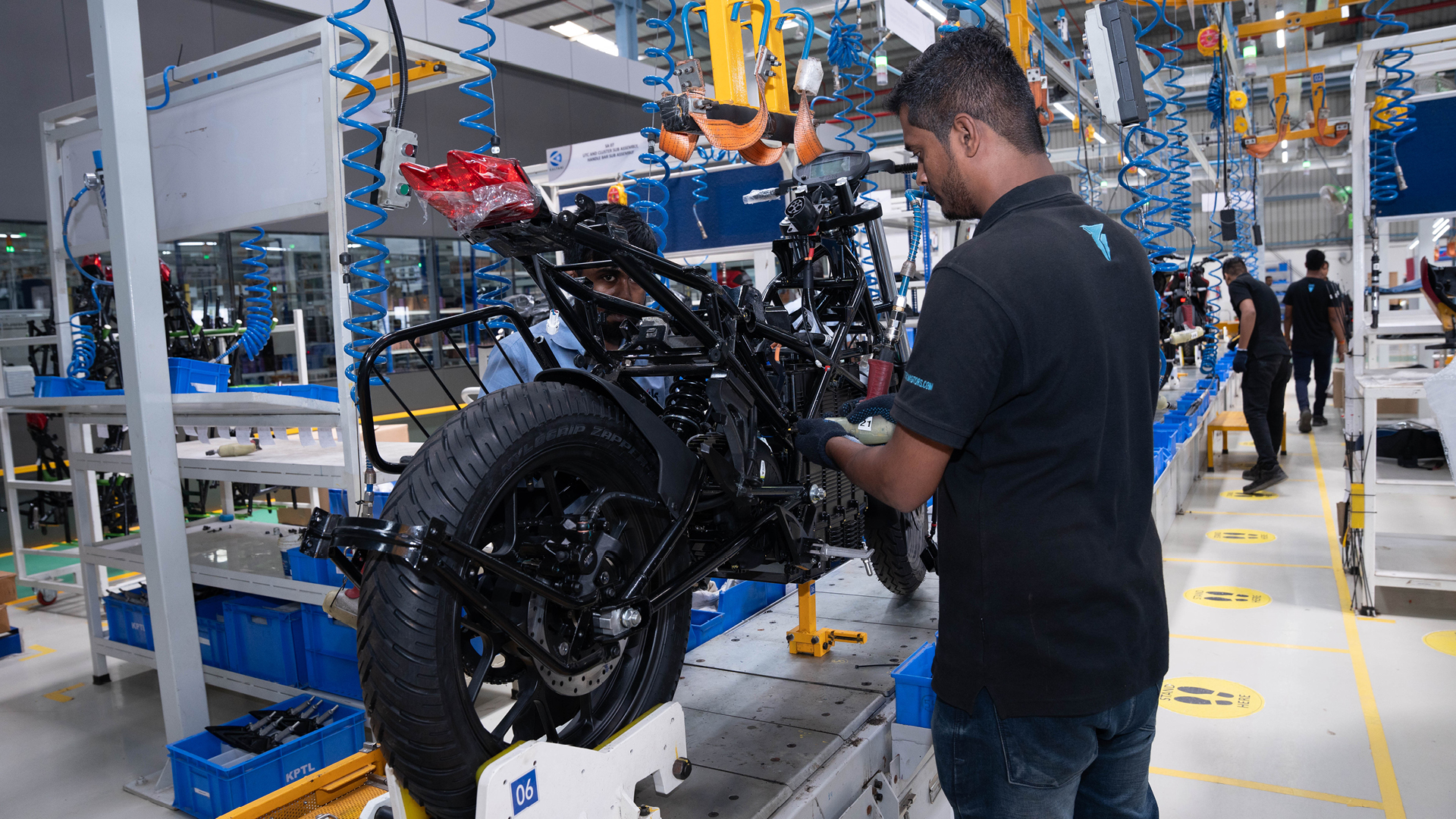 As Tork builds its own batteries and motors, it has sub-assembly areas for these components inside the factory. Once the motors and the batteries are assembled and checked for quality, those are then shipped to the main assembly line where the motorcycles themselves are built.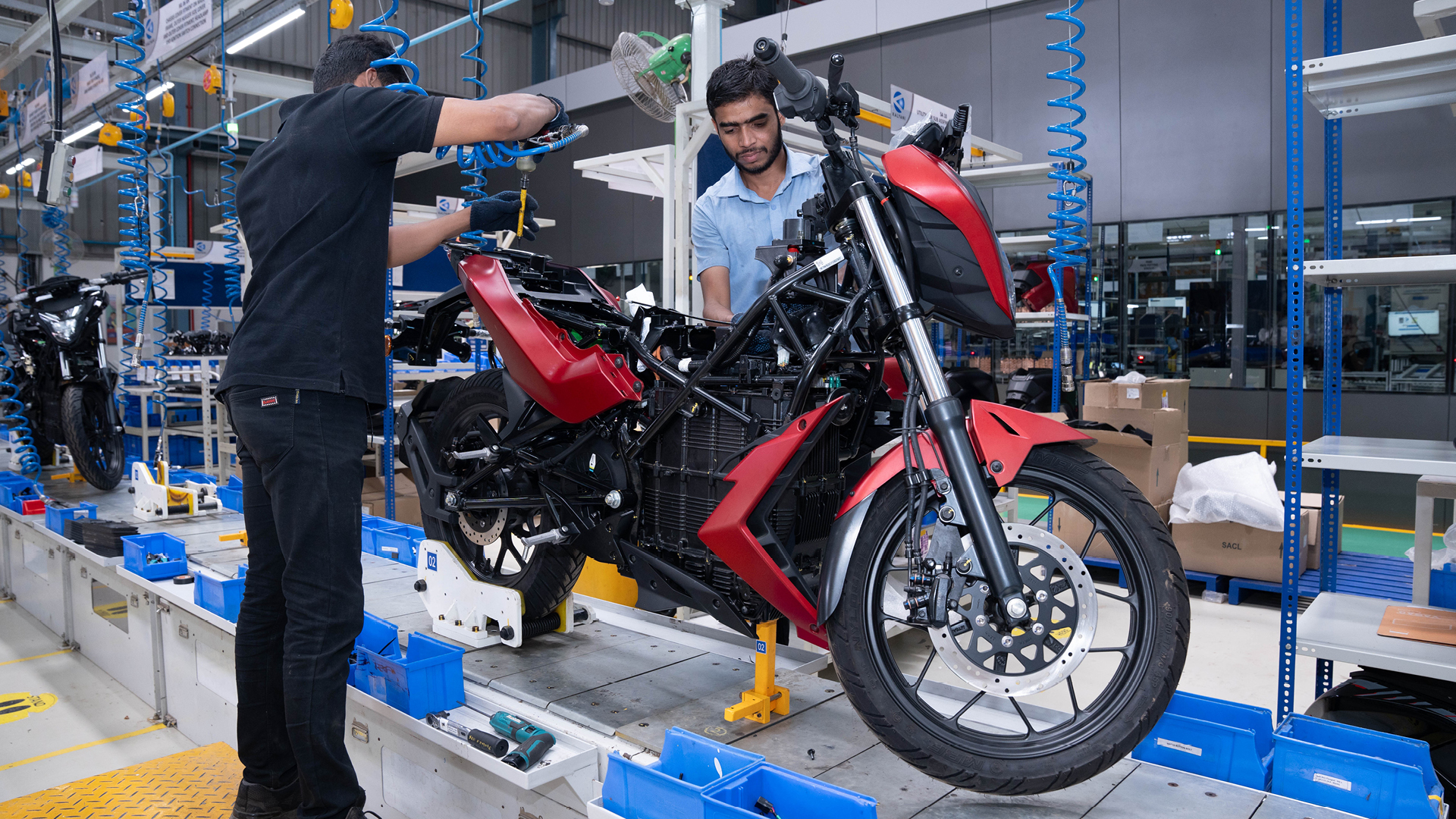 One of the highlights of the battery is that it is cooled by a phase-changing material, which is warmed up to liquid form to be poured inside the battery case, which then solidifies at room temperature. The motor is quite impressive as well, as it is the only axial-flux motor installed in a production electric motorcycle in India. This motor achieves an incredible 96 percent efficiency, which was one of the most important goals during its development.
Tork utilises both an overhanging conveyor and a more conventional belt conveyor for the assembly procedure. The entire length of the assembly line is pretty long, but it has been cleverly packaged into a much smaller area – the same way airlines manage a long queue at their check-in counters.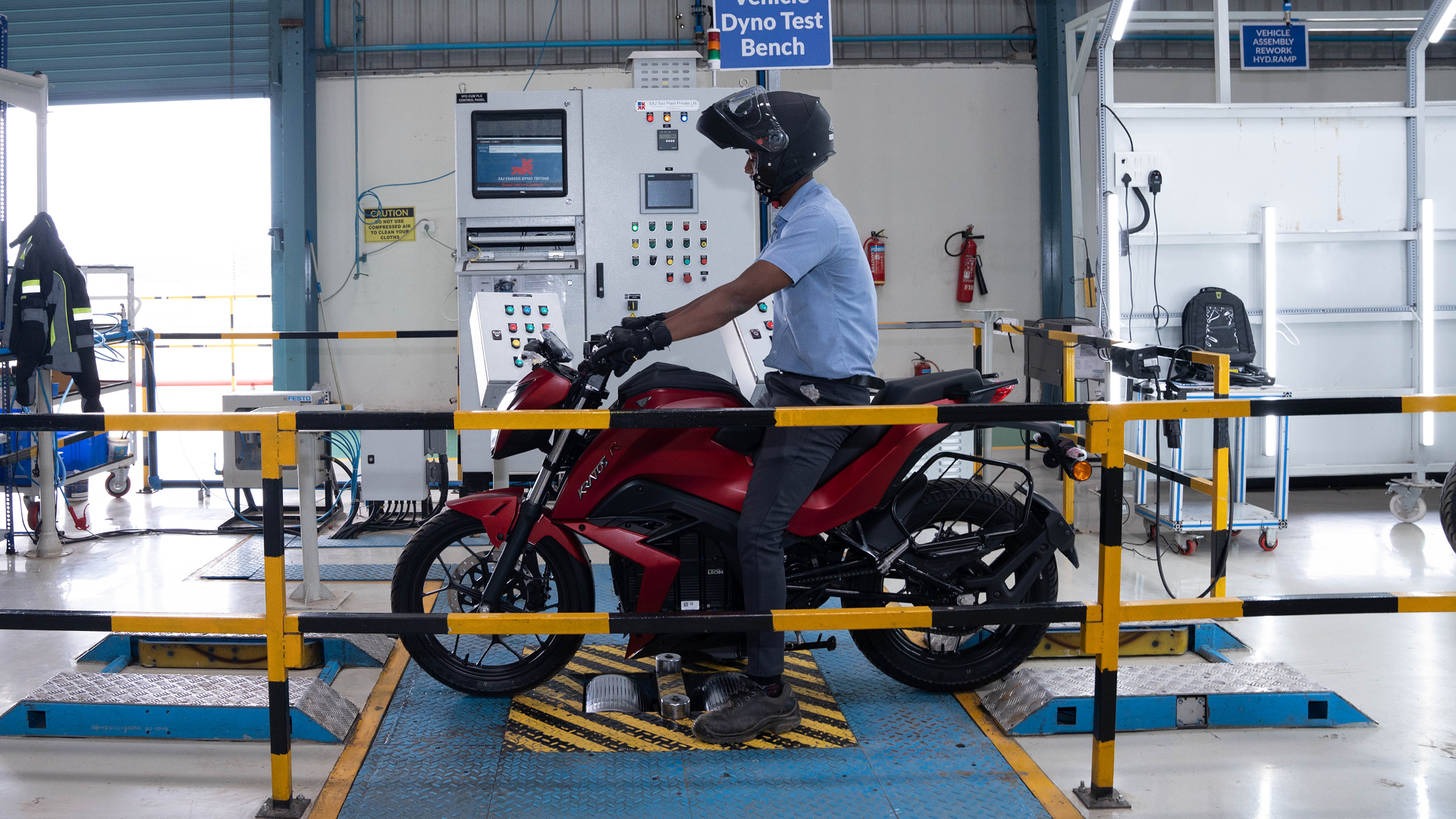 Once the motorcycle is assembled, it is then hot-tested on the dyno, where all the aspects of the motorcycle are checked, such as brake, motor, battery, lighting and a few more. Only when the completed motorcycle passes these checks, it is then parked, awaiting dispatch.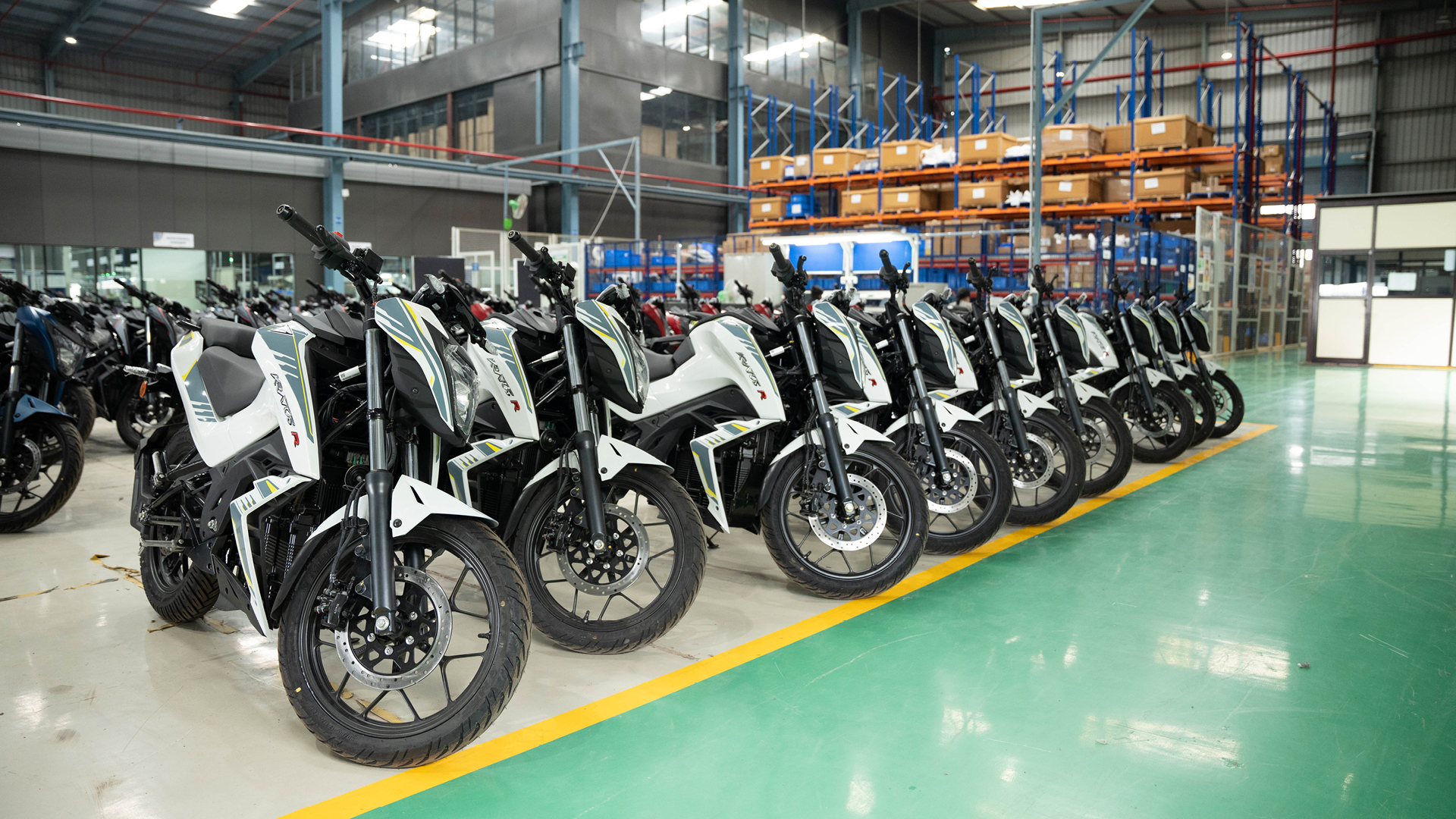 The Tork Kratos is a streetfighter-style motorcycle and is powered by a 9kW (12.2PS) motor, which pumps out 38Nm and draws power from a 4kWh battery pack. We learned that Tork designed the battery first, and then built the chassis around it. It has three power modes – Eco, City and Sports, as well as a reverse mode. The claimed top speed is 105kmph, and the claimed range is 180km (IDC). It can charge from 20 to 80 percent in just four hours at the home charger. The price of the Kratos R is Rs 1.67 lakh, ex-showroom.