Photography: Vaibhav Dhanawade
Before the Royal Enfield Himalayan, hardcore adventure tourers in India were a select reserve for those with deep pockets and bikers who could handle them big machines. So in a way, it was the Himalayan that introduced Indians to the concept of an adventure touring motorcycle that's affordable and immensely capable too. Over the past half decade we've seen it go from strength to strength and conquer some of the toughest terrains in the world with ease, and also help Royal Enfield be seen as a lot more than just a manufacturer of retro motorcycles. And now, it's time for the second generation Himalayan that we've all been waiting for.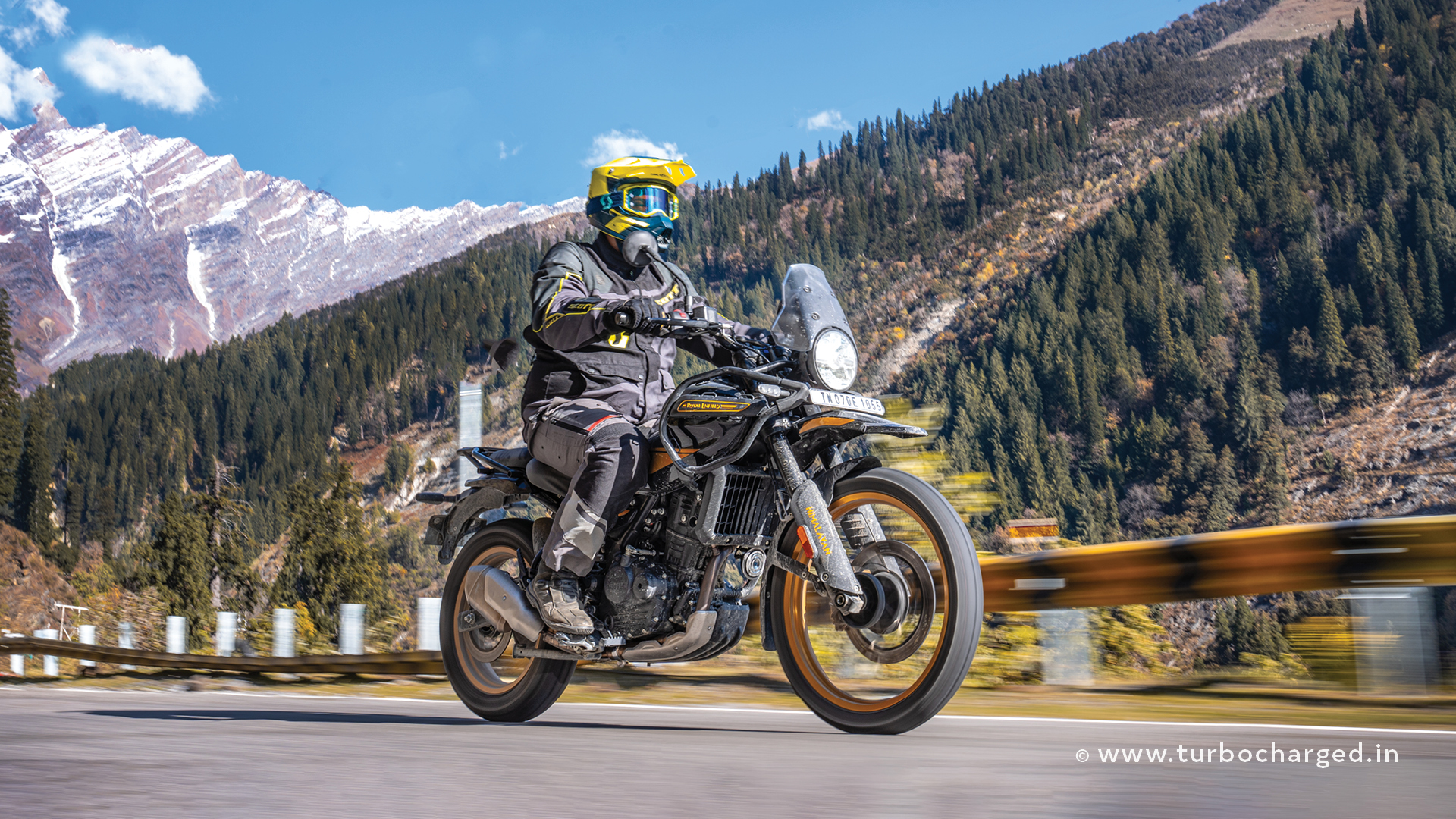 Royal Enfield's approach to this new Himalayan's design is a very interesting one, because there are a few retro cues like the round headlamp, which by the way now houses a modern, full LED setup. But a lot of this bike now looks very modern and purpose built, which adds to its appeal as a new-age adventure tourer immensely.
A big highlight on the new Himalayan is the larger, 17-litre fuel tank that also adds to the bike's stance immensely. I also like the beak-like mudguard. The tank continues to use metal extensions like before for protection in the event of a fall, and these also get some interesting detailing. The new, liquid-cooled engine sits packed tightly and is now a stressed member of the chassis, adding to visual appeal, while the exhaust is a stubby one and has the same effect too. The Himalayan's rear end is my favourite angle to look at the bike though, thanks to the increased gap between the tyre and fender that makes it look sportier. More importantly, the new Himalayan integrates the stop lamp into the turn indicator pods for a cleaner look. Overall, this new Himalayan looks far more modern and a lot more appealing, which should also help it appeal to a wider audience.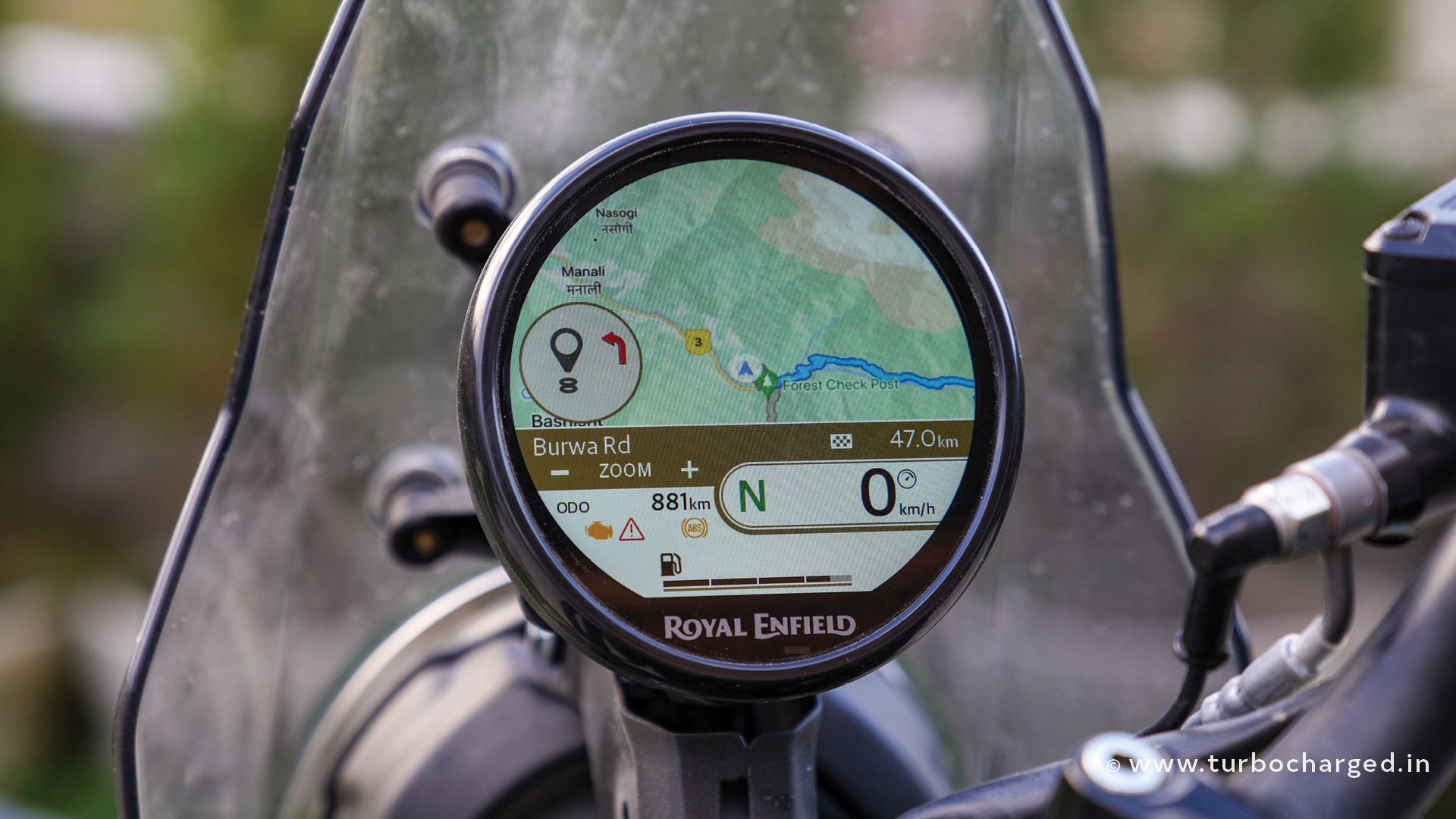 Another big change is the new instrument cluster which is a single, high resolution, 4-inch circular display that connects to the Royal Enfield app via Wi-Fi. It lets you view Google maps navigation in a large, non-distracting format eliminating the need for a phone mount. And Google maps navigation is relayed via the Royal Enfield app and not through the Google maps app on your phone. The console is easy to use and is controlled via a 5-way joystick on the handlebar, along with a dedicated home button. The joystick could do with a more tactile feel, but overall, this is a brilliantly engineered console with excellent integrations for navigation, music and more.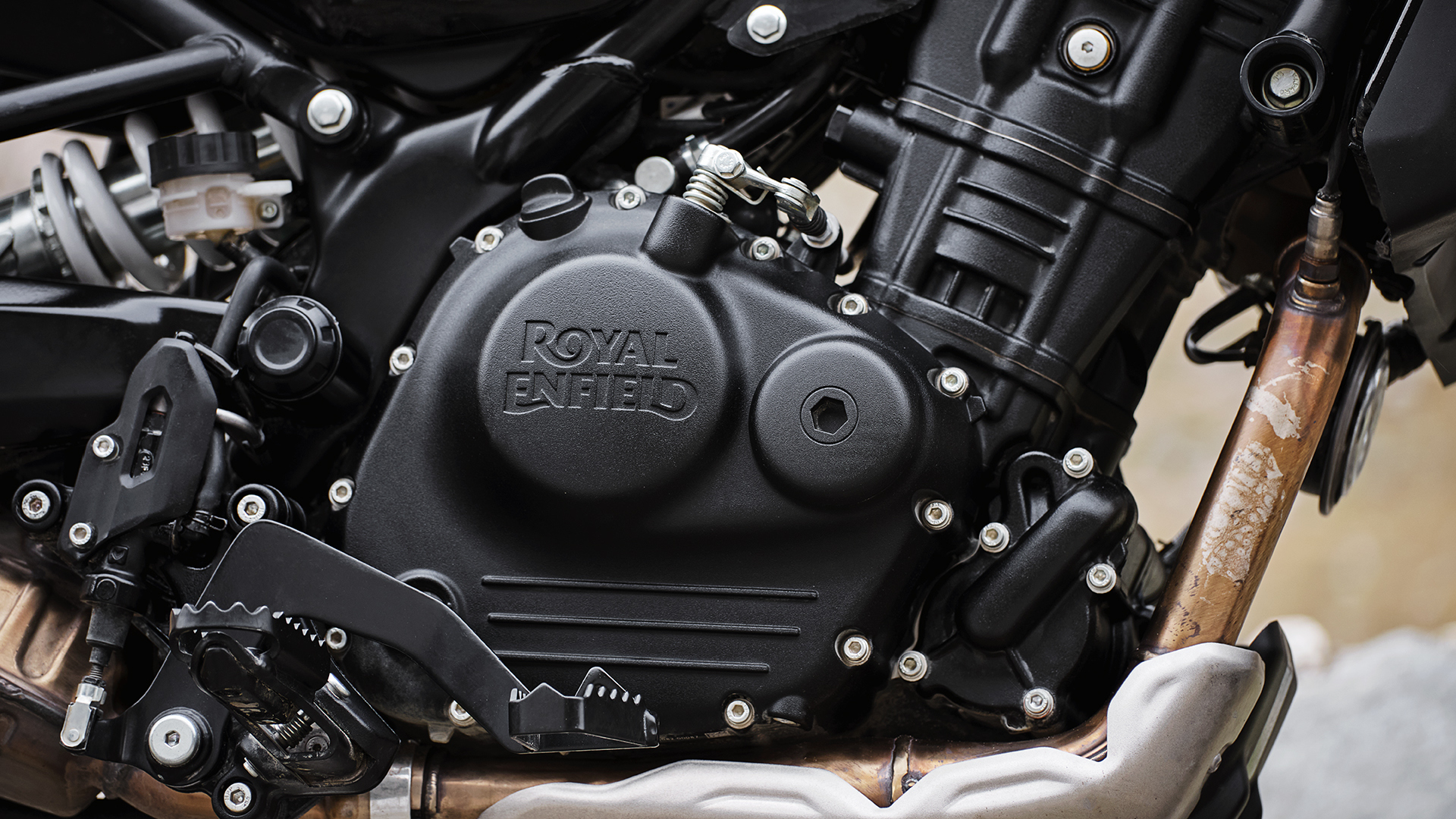 Of course, the biggest talking point about this bike, long before it even broke cover, has been its new 450cc engine that takes care of one of the biggest concerns with the previous Himalayan, its lack of performance. And that's because this new engine offers 40PS and 40Nm, a huge jump from the previous bike's 410cc engine's outputs of 24.5PS and 32Nm. So performance, even at 10,000 feet above sea level is very impressive.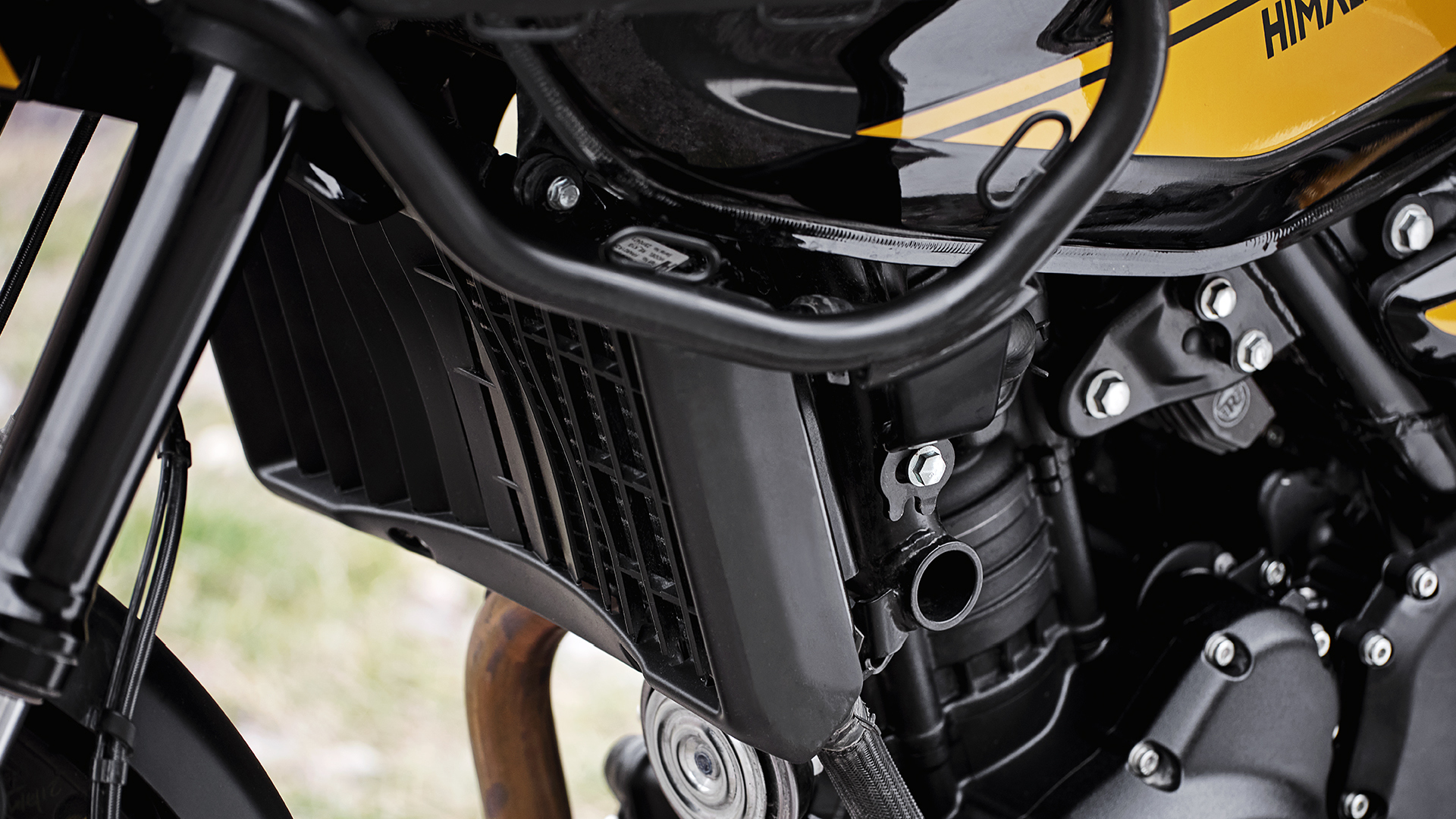 With 90 percent of the peak torque available from just 3,000rpm and peak torque coming in at just 5,500rpm the new Himalayan is high on midrange grunt. That said, grunt below 3,000rpm could have been slightly better. However, I'd also like to add that we only rode the Himalayan several thousand feet above sea level so it remains to be seen how the new engine performs in the plains. Admittedly though, the Sherpa 450 as Royal Enfield calls the new engine, is very impressive on the performance front. Given the significant jump in power and torque outputs as compared to the air-cooled 411, acceleration is a lot stronger and unlike the older bike, this one will allow you to cruise at 120 kilometres per hour or more, without feeling stressed.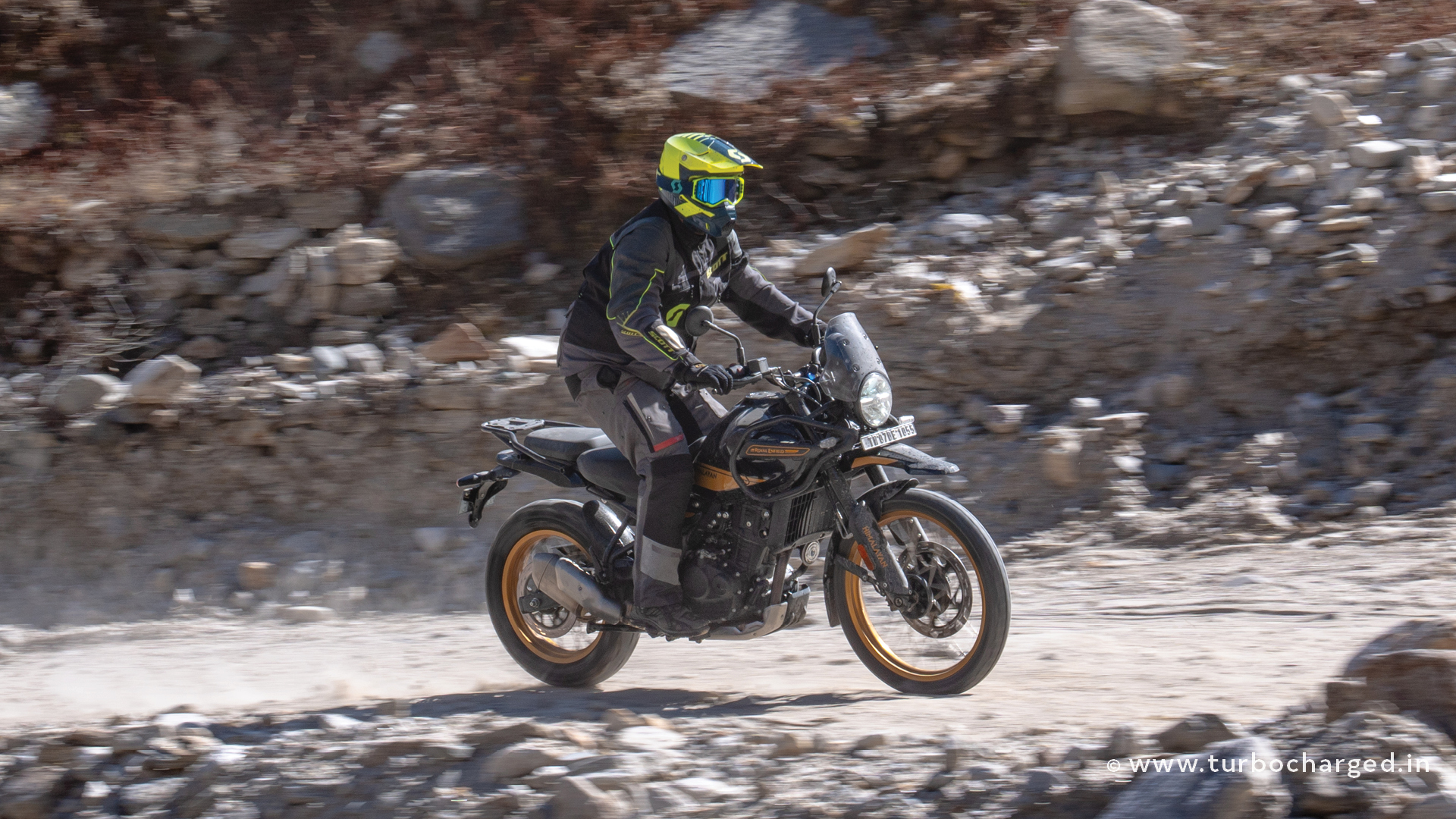 But there's a lot more to this engine than just its performance, because this is a thoroughly modern engine that makes the older bike's 410 feel archaic, because it is Royal Enfield's first air-cooled single, uses ride by wire and yes, finally, the Himalayan also gets a 6-speed gearbox!
The Sherpa 450 is also Royal Enfield's first short-stroke engine. Effectively it is quick to build revs and has ditched the older engine's laidback feel for a sprightly one, every time you twist the throttle. It may have also given up the traditional Royal Enfield thump but I did not miss it, as the engine ensures you're always entertained with its performance, crisp throttle response and overall liveliness. Most importantly, the Sherpa 450 is 10 kilos lighter than the older engine, which should give you an idea about the efforts gone into its development! You also get two riding modes now, Eco and Performance, though you can stick to Performance almost all the time given the linear power delivery.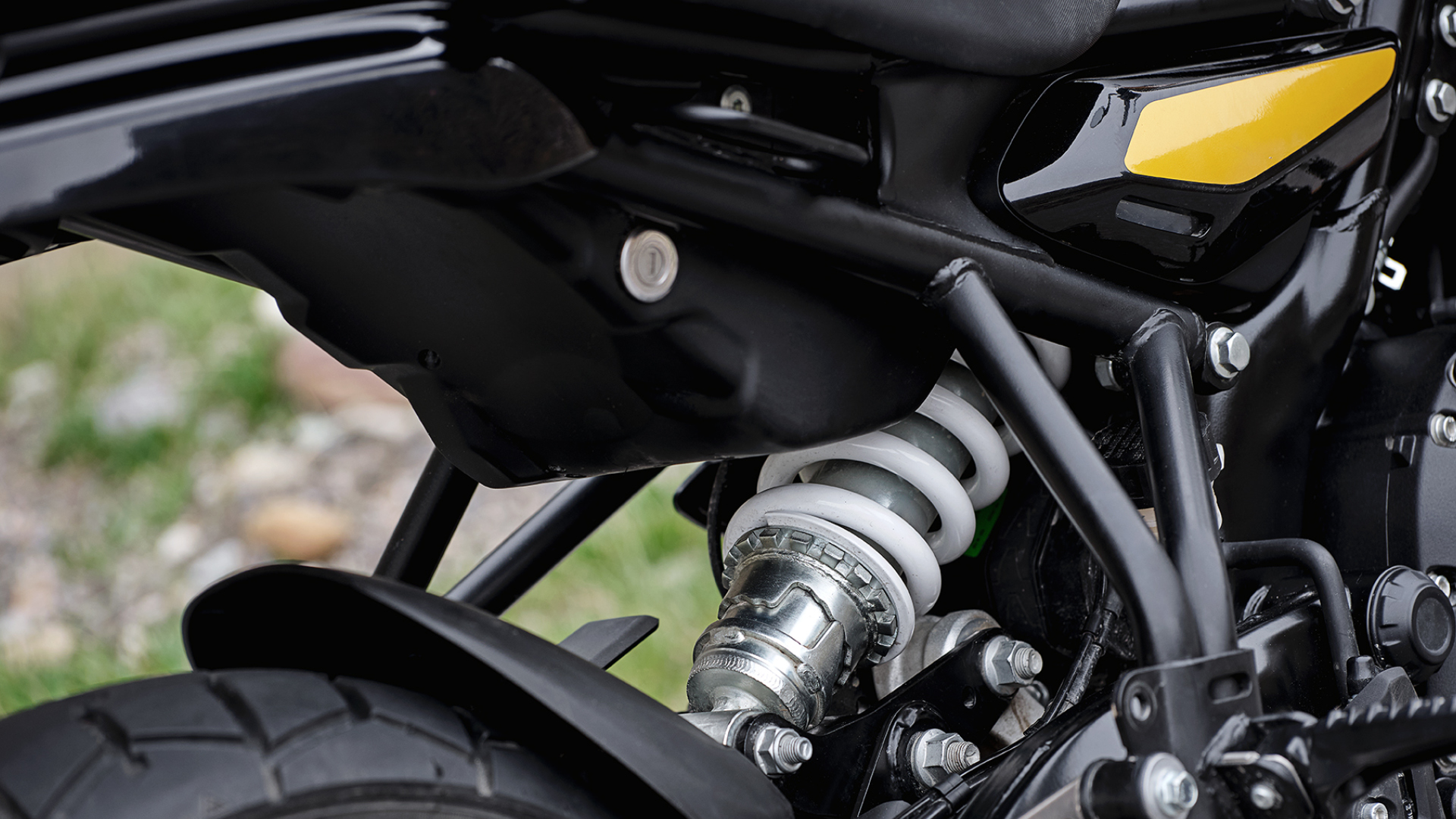 As a bike named after this region, we've never had any doubts about the Himalayan's abilities off-road, on trails and bumpy yet fast gravel sections. But this new Himalayan takes that game a notch higher, thanks to its new twin-spar frame, the fatter, upside down Showa forks, the rear monoshock that gets an additional 20mm of travel and a linkage, and of course, the Ceat tyres that have been developed especially for this motorcycle.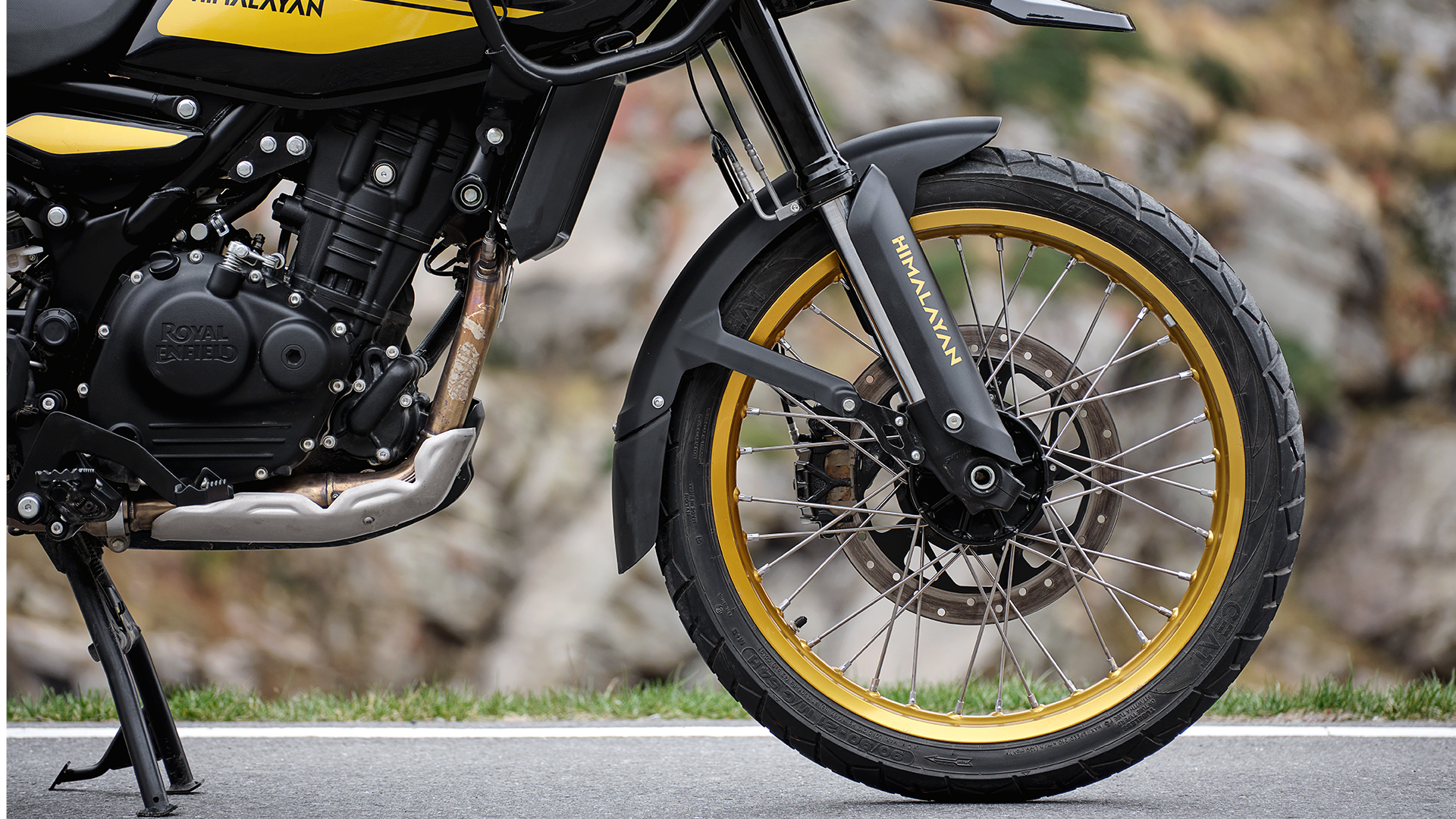 The 43mm upside down forks are the star of the new Himalayan's show. We rode the bike hard on a surface that can be termed as pure torture, given the amount of rocks and gravel it had. The Himalayan remained unfazed though, taking in all the beating without breaking a sweat. Ground clearance is now up to 230mm besides the 200mm of suspension travel at both ends and this helped, along with the wider rear tyre. Overall weight is down by a not so significant 3 kilos, but the new Himalayan feels a lot nimbler and easier to manoeuvre off tarmac thanks to the new chassis and better suspension that have improved the bike's handling big time. So yes, the new Himalayan certainly feels more accomplished when it comes to riding on trails or going fast on gravel. You can also switch rear ABS off now, which helps matters further.
The new chassis and suspension have also made a world of difference to the Himalayan's handling on tarmac. It feels more confident and more capable, especially around corners and in fact it almost feels like the front wheel is not a 21-inch one but is a smaller 19-inch wheel. This feel is of particular significance because you can now go faster around corners, adding to the bike's credentials as a touring machine. The chassis affords a more planted feel while the Ceat tyres offer good grip, except at the very fag end when pushing hard. I also like how well-balanced the suspension is as the sporty handling does not compromise the ride quality. The bike is adept at soaking up undulations without losing composure and also ensures the rider is comfortable. The seat feels comfortable too, though there's a long list of accessories on offer that include a more comfortable touring seat. Royal Enfield has also added vibration dampers to the footpeg mounts to soak up vibration, without really feeling squishy, a nice touch. Seat height is also adjustable now, which will benefit shorter riders, besides which the bike is very accommodating for taller riders, something those above six feet tall are sure to appreciate.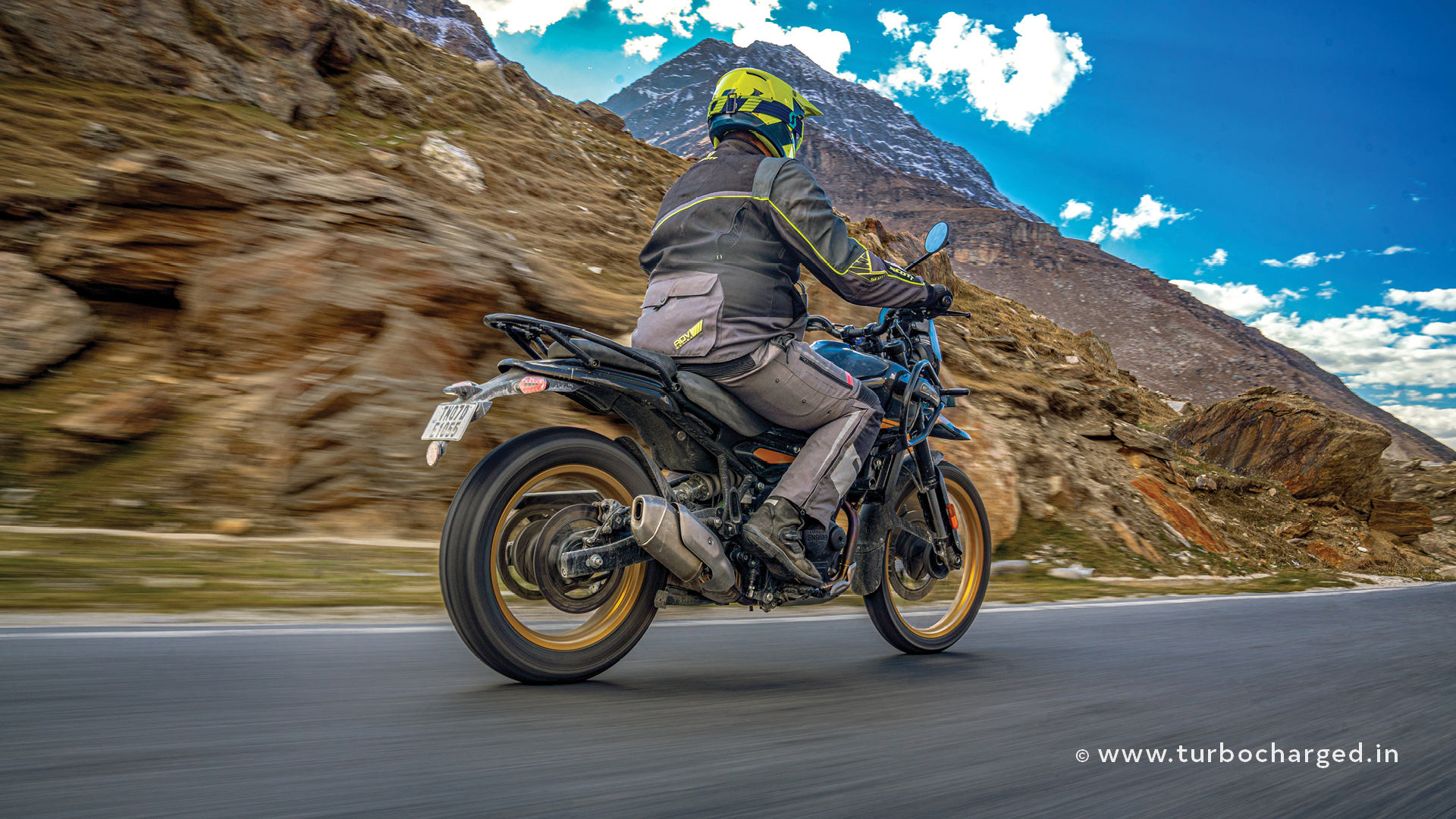 Effectively, not only does this new Himalayan address the older one's concerns very well, but it also feels like a huge step up from its predecessor in every department. It looks smashing, has a lot more grunt that makes it far more capable whether on open roads or at high altitudes, handles really well and ticks a lot more boxes now. This new Himalayan has been a long time coming and after two days of riding it hard in the Himalayas, on tarmac and off it too, I certainly think the bike has been worth the wait.